Interactive Voice Response
Interactive Voice Response Systems (IVRS)
Interactive Voice Response System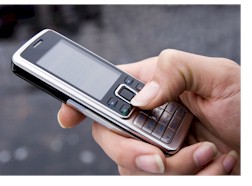 An Interactive Voice Response (IVR) system is a computer telephony platform that manages incoming phone calls. This system enables callers to interact with the phone system to obtain information or to process transactions either directly on this computer system or on networked processors.

Database Systems Corp. (DSC) is a recognized leader in providing custom and turnkey IVR applications and phone systems. DSC has been in business since 1978, providing computer software and solutions including phone applications, particularly for the call center industry.

DSC offers complete interactive voice response solutions and IVR systems (also refered to as IVRS) for small to large organizations. Our IVR solutions support both digital and analog phone lines. These systems are both programmable using our comprehensive interactive voice response software.

An interactive voice response system answers incoming phone calls by playing a recorded greeting, allowing the caller to hear options and make selections using the phone's touchphone keypad. This IVR can present information that has been extracted from databases and the internet, and can potentially route calls to service agents or to outside extensions.

Contact DSC to learn more about our Interactive Voice Response (IVR) systems and call answering services.


---
The American Red Cross

"The American Red Cross is a humanitarian organization that provides emergency assistance, disaster relief and education inside the United States, as part of the International Federation of Red Cross and Red Crescent Societies.

Today, in addition to domestic disaster relief, the American Red Cross offers compassionate services in five other areas: community services that help the needy; support and comfort for military members and their families; the collection, processing and distribution of lifesaving blood and blood products; educational programs that promote health and safety; and international relief and development programs." - www.redcross.org

Database Systems Corp. was selected by The American Red Cross to provide our WIZARD call processing phone system for it's community and employee notification requirements. The American Red Cross uses this system and interactive voice response application to send recorded messages to employees and emergency response personnel during a disaster. Using DSC's inbound IVR and voice broadcasting on this system, American Red Cross personnel can record messages over the phone and transmit these messages to selected groups.
---
DSC Interactive Voice Response Systems
Interactive voice response technology from DSC is comprised of two distinct IVR phone systems. The PACER IVR system answers incoming calls from digital T1 phone lines. The WIZARD IVR phone system processes incoming phone calls arriving from analog phone lines.
PACER Digital Interactive Voice Response System

DSC provides IVR solutions for medium to large scale phone centers using our PACER phone system. These business phone systems are very popular for service organizations, allowing customers and prospects to call your organization anywhere in the country day or night.

The PACER phone system can support multiple digital T1s. Thus the capacity of this system ranges from 24 to 500 phone lines per system. These systems can be networked to provide call capacity for virtually any sized call center or phone answering center.

WIZARD Analog Interactive Voice Response System

DSC offers an affordable and expandable custom IVRS (IVR systems) that are priced below $10,000. This computer telephony platform is called the WIZARD IVR phone system. Features include our easy to use IVR Wizard software that leads you step by step through the management of your own custom phone answering solutions.

The starting WIZARD is a 4 line IVR system that includes our setup software or comes optionally with our comprehensive IVR Software development toolkit.

Program your own IVR system or let our experienced and professional staff provide you with custom IVR applications. These IVR applications can be easily ported to our digital PACER phone system when your call volume requires a larger system.
---
Contact Database Systems Corp.
Contact Us Today to learn more about our custom interactive voice response equipment, software as well as our comprehensive interactive voice response service.



IVR Features
IVR Reports
IVR Simulation
IVR Software Manual
IVR Design



IVR Systems

IVR Systems
IVR Phones
IVR Platforms
IVR Equipment
IVR Solutions





IVR Services

IVR Services
Outsourced IVR
IVR Hosting
Hosted IVR
Answering Services





Environment

Windows IVR
Linux IVR
Dialogic IVR





IVR Info

IVR Definition
IVR Applications
IVR Information
Outbound IVRS
IVR Providers
IVR Surveys
IVR Call
IVR Hiring
IVR Order Taking
IVR Polls