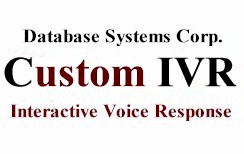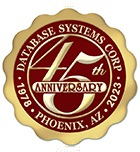 IVR Orders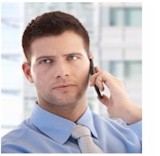 Processing orders over the phone is now a much easier task using technology from Database Systems Corp. From answering the phone to collecting order information and providing tracking information on the back-end, DSC is able to process your complete phone order application.
DSC is a leading provider of call processing technology and manages its own call and data centers. These include IVR and voice broadcasting systems and services that are ideally suited for delivering call reminders and notifications.


What Are IVR Orders?
IVR orders are commercial products or services that are purchased by individuals over the phone without a salesperson collecting information or interacting with the caller.
What Functions Are Performed By The IVR?
Answer the phone call (usually an 800 number)
Collect caller information
Check product availability
Calculate total price including tax, shipping, etc.
Accept the order
Process payment by credit card
Provide shipping and tracking information
Order information can be transferred to any sales organization. Product status and availability can be checked against inventories. Pricing can likewise be checked and provided to the caller. Once an order has been processed, the caller can be notified with a phone call indicating order status information. Caller can likewise call an 800 number to get shipping and delivery information.

All of these functions can be performed automatically using IVR technology from Database Systems Corp.

Contact DSC to learn more about our IVR order processing services and systems.


---
IVR Order Client - Yellow Book

"Founded in 1930, Yellow Book USA is the oldest and largest independent yellow pages publisher in America, with more than 500 directories serving consumers across 42 states and the District of Columbia.

At Yellow Book USA, our core values drive everything we do. We believe that if you can help enough other people get what they want, you will get what you want. This holds true for the way we approach our customers, as well as the way we treat our valued Yellow Book team members." - www.yellowbook.com

Our Order Status phone system helps Yellow Book USA track the delivery of its phone books. Households in specific delivery routes are automatically contacted using our voice broadcasting system. To verify the delivery status of ordered books, this system samples a few homes by calling residents to verify that the books have been delivered as scheduled.
---
Reminder Service Example
Voice reminders can be employed by many different organizations, from business to government and community notification. The following is an example of one use of this powerful communications tool. Simply click on the graphic or text to view this application.


Order Status Applications
Here are just a few of the many applications for order status updating of your clients using phone reminder systems.
Order Arrival Notification
Order Delivery Notice
Order Cancellation Notice
Change In Order Delivery Date
Order Substitution Notice
Order Pickup Instructions
Special offers & incentives
Delayed Order Notice
Warrantee renewals
New service offerings
Post Order Surveys
Order Status
Account Status
Contact Database Systems Corp.
Contact Us Today to learn more about our custom interactive voice response solutions and applications.