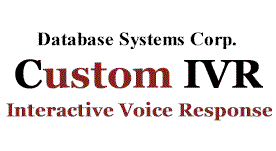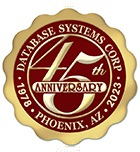 Dialogic IVR
Interactive Voice Response Phone Systems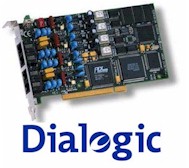 Database Systems Corp. (DSC) is a recognized leader in providing automatic IVR phone systems and IVR outsourcing services. IVR systems from DSC incorporate Intel processors with Windows OS and Dialogic telecommunications boards.

"Dialogic Corporation has shipped more than 45 million ports worldwide. In the enterprise market segment, a large majority of Fortune 2000 companies use Dialogic products."

An Interactive Voice Response (IVR) is a computerized system that allows a person, typically a telephone caller, to select an option from a voice menu and otherwise interface with a computer system. Generally an IVR system plays a pre-recorded voice prompt to which the individual presses a number on a telephone keypad to select the option, or speaks simple answers such as "yes", "no", or numbers in response to the voice prompts.

DSC also provides IVR software for the development of automated call answering solutions. DSC provides IVR outsourcing services and IVR application development services. The professional staff at DSC can design, develop, test and implement both simple to very complex phone campaigns quickly. These automatic phone programs can be in production in a minimal amount of time.

Contact DSC to learn more about our custom IVR phone systems that incorporate Dialogic technology.


---
L3 Communications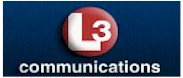 "L-3 Communications is a prime contractor in Command, Control and Communications, Intelligence, Surveillance and Reconnaissance (C≥ISR), Government Services, Aircraft Modernization and Maintenance (AM&M) and has the broadest base of Specialized Products in the industry. L-3 is also a major provider of homeland defense products and services for a variety of emerging markets." - www.l-3com.com

L-3 Communications utilizes our interactive voice response phone systems to process incoming calls from their employees and contractors. The phone system answers frequently asked questions (through touchphone menu responses) and prompts the caller for an identification number for security purposes. The call is then processed entirely by this IVR system.
---
Dialogic Digital IVR Systems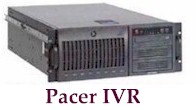 Database Systems Corp. has developed IVR phone systems for medium to large size call centers. This system is known as the PACER phone system and it incorporates Dialogic digital call processing boards to manage T1 phone lines. These systems start at 24 lines and can grow in increments of 24 phone lines.

The PACER phone system (with Dialogic boards) supports multiple digital T1's with capacity from 24 to 480 phone lines. These systems can be networked to provide call applications for virtually any sized call center or phone answering center.
Dialogic Analog IVR Phone System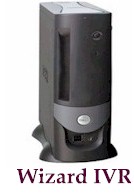 DSC offers a complete, affordable and expandable IVR system called the WIZARD phone series. This series uses Dialogic analog boards that support 4 lines with additional lines available in increments of 4.

The WIZARD phone system features easy to use IVR Software that leads the developer step by step through the creation of custom IVR phone applications.

The 4 line IVR system includes a Wizard setup program or comes optionally with a comprehensive IVR software development toolkit. DSC provides a complete turnkey phone system with Dialogic boards included in the purchase of each system.
Dialogic IVR System Features
Industrial Quality PC (Monitor Optional)
Intel/Dialogic Telephony Card(s)
PACER supports 24 - 480 Digital Lines Per System
WIZARD support 1 - 96 analog phone lines
Integrated IVR / ACD software
Multiple Networked Systems Working In Parallel
Windows OS
Multiple IVR Scripts
IVR Software Development Libraries
Text To Speech Integration
Touch Phone Navigation
Hearing Impaired TDD / TTY Phone device support
Call Monitoring and Recording
Message Forwarding
About Dialogic Corporation
Dialogic is a registered trademark of Dialogic Corporation.

"Dialogic Corporation has shipped more than 45 million ports worldwide. In the enterprise market segment, a large majority of Fortune 2000 companies use Dialogic products. Dialogic components are also deployed in hundreds of carrier installations in more than 80 countries. Because of the widespread use of Dialogic products, thousands of developers are currently working with Dialogic technologies, and joining this worldwide community allows you to benefit from the commitment to excellence in technology and service that continues to make Dialogic a world leader in computer telephony and converged communications." - www.dialogic.com
Contact Database Systems Corp.
Contact Us Today to learn more about our Dialogic IVR phone systems.



IVR Features
IVR Reports
IVR Simulation
IVR Software Manual
IVR Design



IVR Systems

IVR Systems
IVR Phones
IVR Platforms
IVR Equipment
IVR Solutions
IVR Components





IVR Services

IVR Services
Outsourced IVR
IVR Hosting
Hosted IVR
Answering Services





Environment

Windows IVR
Linux IVR
Dialogic IVR





IVR Info

IVR Definition
IVR Applications
IVR Information
Outbound IVRS
IVR Providers
IVR Surveys
IVR Hiring
IVR Polls