Outbound IVRS
Voice Broadcast Systems and Services
Outbound IVR Solutions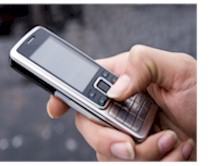 Database Systems Corp. (DSC) is a recognized leader in providing call center technology including interactive voice response (IVR) and voice broadcast outsourcing at our secure and redundant call center located in Phoenix, Arizona.

DSC provides outbound IVR services and systems for mass communications purposes. An outbound IVR (also refered to as an IVR Call) communication system combines the benefits of voice broadcasting with the interaction of IVR technology.

Voice broadcasting is a phone notification technique that delivers a pre-recorded phone message to hundreds or thousands of clients or community members at once. This communications methodology has both commercial and community applications. When combined with our award winning IVR solutions, this technology provides organizations with a powerful communications tool. Not only can messages be delivered automatically to designated groups, but an interactive response can be programmed into this message.

Contact DSC to learn more about our custom outbound IVRS outsourcing and development services.


---
Customer Profile - Crook County, Oregon

"Crook County is located in the center of the state of Oregon, approximately three hours from Portland, Salem, Corvallis and Eugene. Bend, the largest city in central Oregon, is approximately 40 minutes away." - www.co.crook.or.us

Crook County utilizes our call center phone services and outbound IVRS technology to contact state employees and the community with public service announcements and emergency notification alerts. Automatic phone messages are sent to employees notifying them of any emergency situation. Messages also are sent informing employees of the nature of these emergencies and where to contact their emergency center for specific information and instructions.
---
PACER Digital Phone Systems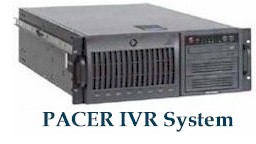 DSC provides IVR phone systems for medium to large scale phone centers with the PACER phone system. Business phone systems and toll free answering systems (generally 800 numbers and their equivalent) are very popular for service and sales organizations, allowing customers and prospects to call your organization anywhere in the country.

The PACER interactive voice response phone system supports multiple digital T1's with capacity from 24 to 480 phone lines. These systems can be networked to provide call applications for virtually any sized call center or phone answering center. Using an 'Open IVR' network approach, IVR applications can be developed on separate servers that control the flow of information and the transfer of inbound calls.
WIZARD Analog Phone System
DSC offers a complete, affordable and expandable IVR system called the WIZARD phone series. Features include an easy to use IVR Software that leads the developer step by step through the creation of custom phone applications.

The 4 line IVR system includes a Wizard setup program or comes optionally with a comprehensive IVR software development toolkit.
Contact Database Systems Corp.
Contact Us Today to learn more about our custom outbound IVR phone systems and outsourcing services.



IVR Features
IVR Reports
IVR Simulation
IVR Software Manual
IVR Design



IVR Systems

IVRS Systems
IVR Platforms
IVRS Equipment
IVRS Solutions
IVR Components





IVR Services

IVRS Services
Outsourced IVRS
IVRS Hosting
Hosted IVRS
IVRS Software
Answering Services





Environment

Windows IVR
Linux IVR
Dialogic IVR





IVR Info

Define IVRS
IVRS Applications
IVRS Technology
Outbound IVRS
IVRS Providers
Telephone Surveys