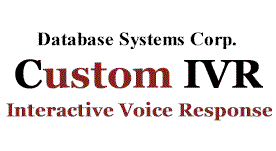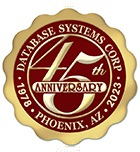 About Us
Database Systems Corp.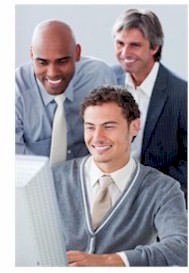 Database Systems Corp. (DSC) is a privately held U.S. corporation that is headquartered in Phoenix, Arizona. Since 1978, we have been providing computer software products and call center technology for a wide variety of industries and government organizations including interactive voice response (IVR) technology products.

DSC provides IVR solutions and interactive voice response outsourcing services. These systems and services include computer telephony integration products, customer relationship management software, automatic call distribution systems, interactive voice response programs, emergency phone dialers, etc.

Database likewise provides consulting services relating to our call center software solutions including in-house and on-site training, customer support and maintenance, and customized development. DSC provides the PACER and WIZARD call center phone systems which provide full call center telephony features. Included in these phone systems are our award winning interactive voice response software and ACD software including IVR ACD integration solutions. Both commercial and IVR systems and services are provided by our organization, along with our voice broadcasting phone solutions. If you would like additional information, please use our Contact Us form or give us a call.

Database Systems Corp. Location
(Click On The Picture Above For Directions)
---
Office Address:

Database Systems Corp.
2550 W. Union Hills Dr. Suite 350
Phoenix, Arizona 85027

Mailing Address:

Database Systems Corp.
P.O. Box 11990
Glendale, AZ 85318

(602) 265 5968

---

IVR Features
IVR Reports
IVR Simulation
IVR Software Manual
IVR Design



IVR Systems

IVR Systems
IVR Phones
IVR Platforms
IVR Equipment
IVR Solutions





IVR Services

IVR Services
Outsourced IVR
IVR Hosting
Hosted IVR
Answering Services





Development

IVR Design
IVR Testing
IVR Software
IVR Programming
IVR Development
IVR Implementation





Environment

Windows IVR
Linux IVR
Dialogic IVR