Custom IVR Applications
Interactive Voice Response
IVR Applications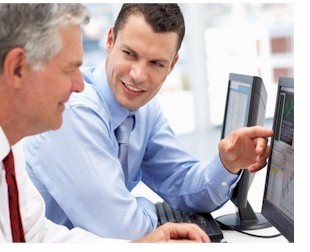 Custom IVR applications from Database Systems Corp. are phone programs developed by our experienced programming staff using the latest IVR design concepts.

DSC provides the latest call processing software and phone systems along with our award-winning IVR services. DSC specializes in automated telephony solutions including interactive voice response (IVR) systems and uses this technology when providing IVR outsourcing services.

Whether your group or organization needs to acquire your own IVR platform or requires IVR hosting services, DSC can develop a custom IVR application that meets your phone answering needs.

The DSC professional staff can provide simple to complex interactive voice response applications and can design, develop, test and implement your phone programs economically and have your phone applications in place with a minimal amount of time.

Contact DSC to learn more about our custom IVR applications.


---
Medtronic

"Medtronic is the world leader in medical technology providing lifelong solutions for people with chronic disease. Medtronic offers products, therapies and services that enhance or extend the lives of millions of people. Each year, 5 million patients benefit from Medtronic's technology which is used to treat conditions such as diabetes, heart disease, neurological disorders, and vascular illnesses." - www.medtronic

Medtronic selected Database Systems Corp. to provide call answering services along with our employee testing IVR scripts. Medtronic employees use our 800 phone service hosted at our call center.

Callers enter an employee identification number on the phone keypad and listen to the current week's medical process or procedure. The employee then takes a short test and answers several questions to ensure that the training and information is properly understood. This telephone survey is performed automatically over the phone using touch phone key responses.



---
Custom IVR Applications
The following turnkey IVR applications have been developed for our customers. These applications run on our own call center or have been developed to run on our customer's IVR system.
Testing and Interviewing
Business Phone Services
Professional Phone Services

Community Phone Services
Customer Services By Phone
Personal Phone Services
Business Phone Applications
---
Contact Database Systems Corp.
Contact Us Today to learn more about our custom interactive voice response applications.



IVR Features
IVR Reports
IVR Simulation
IVR Software Manual
IVR Design



IVR Systems

IVR Systems
IVR Phones
IVR Platforms
IVR Equipment
IVR Solutions
IVR Components





IVR Services

IVR Services
Outsourced IVR
IVR Hosting
Hosted IVR
Answering Services





Environment

Windows IVR
Linux IVR
Dialogic IVR





IVR Info

IVR Definition
IVR Applications
IVR Information
Outbound IVRS
IVR Providers
IVR Surveys
IVR Call
IVR Hiring
IVR Orders
IVR Polls