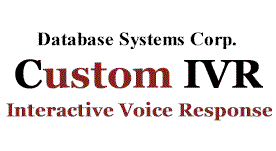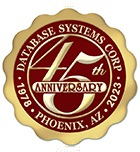 IVR Polls
Custom Interactive Voice Response Polling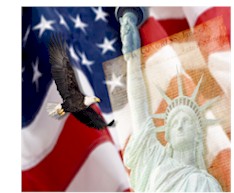 IVR polling technology integrates automatic phone systems and software that call individuals and conduct telephone polls. These solutions allow called individuals to answer questions without human intervention. Callers respond to questions by either pressing phone keys or by responding with voice answers that are recorded for later analysis.
Automated polls have been found to be very accurate and eliminate any possibility of bias on the part of the poll taker. All polled individuals receive the same question presented using a recorded message. This eliminates dialect or questioner bias and allows the respondent to answer questions more frankly, rather than being concerned about correctness.
Database Systems Corp. (DSC) develops modern call processing solutions that range from computer telephony software to call center phone systems and services including building and conducting IVR phone surveys.

Another form of IVR survey is a computer assisted telephone interview (CATI) application. This survey method uses DSC's award winning interactive voice response software. Automatic phone interviews can be initiated by outbound phone calls or can be a response to caller requests.

DSC provides our clients with simple to complex IVR survey applications. These solutions are developed using our own Interactive Voice Response (IVR) software. Inbound phone surveys can be processed using this highly adaptable application. Outbound telephone surveys can likewise be initiated by delivering telephone survey calls to potential responders.

The telephone survey can be programmed to accept phone key responses or can simply have their responses recorded for transcription or analysis.

Contact Us Today to learn more about IVR survey technology and outsourcing services provided by Database Systems Corp.
IVR Poll Features
Our automated IVR polling application can be customized to meet the complex requirements of virtually any organization. DSC's professional staff can develop your telephone polls in a timely and economic fashion.

If you wish to create your own IVR surveys, DSC provides all of the training and tools required to accomplish this task. The following are just a few of the features of our IVR polling software and systems.
Randomized Questioning
Complex Response Analysis and Branching
Unlimited Phone Menu Branching
Unlimited IVR Poll Questions & Responses
Unlimited Recorded Digit Responses
Unlimited Recorded Voice Responses
Customized Summary Reports
Interview Question Time-out Feature
Text To Speech Data Question Insertion
Transfer Respondent To a Live Interviewer
---
Register Online And Save!
DSC now provides an online signup for non-profit organizations such as communities, schools and political organizations. Setup fees are waived and the basic monthly fees are reduced if you use this convenient method of online registration.
Pikes Peak Library District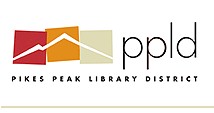 "Sixteen years ago, the Pikes Peak Library District opened the Rockrimmon Branch Library to serve residents of northwestern Colorado Springs. In the decade and a half since, while the population of the community has expanded by more than 150,000, the District has maintained its system of 11 libraries and provided nationally recognized programs and services to its patrons." - ppld.org

The Pikes Peak Library District utilizes the political marketing phone services at the Database Systems Corp. call center. During the recent election, PPLD broadcast political messages relating to the district including Get Out The Vote (GOTV) messages.
---
IVR Polling System Features
If your organization requires a turnkey IVR phone system to process your IVR polls, DSC can provide a state-of-the-art phone system that can manage your calling programs. This phone system is comprised of an Intel processor using Dialogic telephony boards to process phone calls and is capable of handling inbound calls as well as launching an outbound IVR pollikng campaign.
Industrial Quality PC (Monitor Optional)
Intel/Dialogic Telephony Card(s)
PACER supports 24 - 480 Digital Lines Per System
WIZARD support 1 - 96 analog phone lines
Integrated IVR / ACD software
Multiple Networked Systems Working In Parallel
Windows OS
Multiple IVR Scripts
IVR Software Development Libraries
Text To Speech Integration
Touch Phone Navigation
Hearing Impaired TDD / TTY Phone device support
Call Monitoring and Recording
Message Forwarding
IVR Outsourcing Services
Database Systems Corp. provides complete IVR poll development and outsourcing services at our secure data center. IVR polling customers are provided the following features when using our outsourcing services: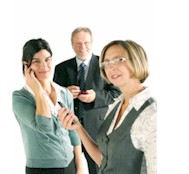 Simple To Complex Polling Routing
Database Access and Update
Unlimited Polling Questions
Website and Server Data Access
Text To Speech Converter
Call Recording and Retrieval Service
Professional Voice Prompts
Outside Phone Transfer Upon Completion
Online Reporting
Much More....
Contact Database Systems Corp.
Contact Us Today to learn more about our custom IVR polling solutions.