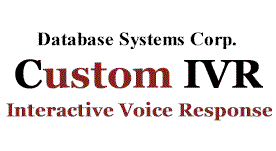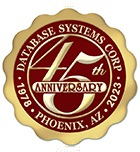 IVR Surveys
Custom Automated Phone Surveys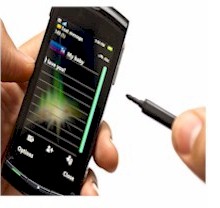 IVR Surveys are automated phone programs that allow callers to answer questions without human intervention. Callers respond to questions by either pressing phone keys or by responding with voice answers that are recorded for later analysis.

Database Systems Corp. (DSC) has been developing computer information systems since 1978. Our modern call processing solutions range from computer telephony software to call center phone systems and services including building and conducting IVR phone surveys.

Another form of IVR survey is a computer assisted telephone interview (CATI) application. This survey method uses DSC's award winning interactive voice response software. Automatic phone interviews can be initiated by outbound phone calls or can be a response to caller requests.

DSC provides our clients with simple to complex IVR survey applications. These solutions are developed using our own Interactive Voice Response (IVR) software. Inbound phone surveys can be processed using this highly adaptable application. Outbound telephone surveys can likewise be initiated by delivering telephone survey calls to potential responders.

The telephone survey can be programmed to accept phone key responses or can simply have their responses recorded for transcription or analysis.

Contact Us Today to learn more about IVR survey technology and outsourcing services provided by Database Systems Corp.
IVR Survey Features
Our automated IVR telephone survey application can be customized to meet the complex requirements of virtually any organization. DSC's professional staff can develop your telephone surveys in a timely and economic fashion.

If you wish to create your own automated phone surveys, DSC provides all of the training and tools required to accomplish this task. The following are just a few of the features of our IVR survey software and systems.
Randomized Questioning
Complex Response Analysis and Branching
Unlimited Phone Menu Branching
Unlimited Phone Survey Questions & Responses
Unlimited Recorded Digit Responses
Unlimited Recorded Voice Responses
Customized Summary Reports
Interview Question Time-out Feature
Text To Speech Data Question Insertion
Transfer Respondent To a Live Interviewer
---
Customer Profile - Medtronic

"Medtronic is the world leader in medical technology providing lifelong solutions for people with chronic disease. Medtronic offers products, therapies and services that enhance or extend the lives of millions of people. Each year, 5 million patients benefit from Medtronic's technology which is used to treat conditions such as diabetes, heart disease, neurological disorders, and vascular illnesses." - www.medtronic

Medtronic selected Database Systems Corp. to provide an automated IVR telephone survey for its employees. Medtronic employees take this survey at their schedule by calling an 800 number service hosted at our call center. This service is available 24 hours a day, seven days a week.

Employees enter an identification number on the phone keypad and listen to the current week's medical process or procedure. Employees then answers several questions to ensure that the training and information is properly understood. This entire procedure is performed automatically over the phone using touch phone key responses.
---
IVR Survey System Features
If your organization requires a turnkey IVR phone system to process surveys, DSC can provide a state-of-the-art phone system that can manage your calling programs. This phone system is comprised of an Intel processor using Dialogic telephony boards to process phone calls and is capable of handling inbound calls as well as launching an outbound phone campaign.
Industrial Quality PC (Monitor Optional)
Intel/Dialogic Telephony Card(s)
PACER supports 24 - 480 Digital Lines Per System
WIZARD support 1 - 96 analog phone lines
Integrated IVR / ACD software
Multiple Networked Systems Working In Parallel
Windows OS
Multiple IVR Scripts
IVR Software Development Libraries
Text To Speech Integration
Touch Phone Navigation
Hearing Impaired TDD / TTY Phone device support
Call Monitoring and Recording
Message Forwarding
IVR Outsourcing Services
Database Systems Corp. provides complete phone survey development and outsourcing services at our secure data center. IVR survey customers are provided the following features when using our outsourcing services: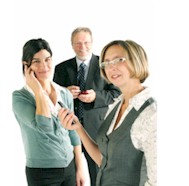 Your Own 800 Number
Simple To Complex Survey Routing
Database Access and Update
Unlimited Survey Questions
Website and Server Data Access
Text To Speech Converter
Call Recording and Retrieval Service
Professional Voice Prompts
Outside Phone Transfer Upon Completion
Online Reporting
Much More....
Contact Database Systems Corp.
Contact Us Today to learn more about our custom IVR equipment.



IVR Features
IVR Reports
IVR Simulation
IVR Software Manual
IVR Design



IVR Systems

IVR Systems
IVR Phones
IVR Platforms
IVR Equipment
IVR Solutions





IVR Services

www.IVR-Services.com
Outsourced IVR
IVR Hosting
Hosted IVR
Answering Services





Environment

Windows IVR
Linux IVR
Dialogic IVR





IVR Info

IVR Definition
IVR Applications
IVR Information
Outbound IVRS
IVR Providers
IVR Surveys
IVR Call
IVR Hiring
IVR Orders
IVR Polls