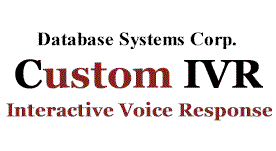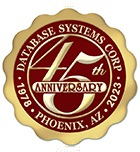 IVR Calling Solutions
Interactive Voice Response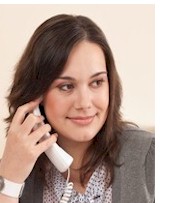 Database Systems Corp. (DSC) has been in business since 1978 and offers a variety of call processing solutions. DSC has developed IVR (Interactive Voice Response) solutions including phone systems and hosted IVR services. Using IVR with outbound calls is one of the solutions provided by DSC.
What Is An IVR Call?
An IVR call (often refered to as an Outbound IVR) is a computer generated phone call that contacts individuals, playing a recorded message, and offering the individual the option to respond to the computer phone call. Once the interaction begins, the call flow in controlled by the IVR.
DSC provides outbound IVR services and systems for mass communications purposes. IVR call technology combines the features of voice broadcasting with the interaction of IVR technology.
Voice broadcasting is a phone calling technique that delivers pre-recorded phone messages to hundreds or thousands of individuals at once. This communications methodology has both commercial and community applications. When combined with our IVR technology, this communications technique provides organizations with a powerful communications tool. Not only can messages be delivered automatically to designated groups, but an interactive response can be programmed into this message.
Contact DSC to learn more about our custom IVR calling solutions.
---
Johns Hopkins University

"The mission of The Johns Hopkins University is to educate its students and cultivate their capacity for life-long learning, to foster independent and original research, and to bring the benefits of discovery to the world."

Researchers at Johns Hopkins University utilize our IVR hosting services and interactive voice response IVR call center to manage automated surveys of student volunteers. Johns Hopkins is collecting behavioral information over an extended period of time for long term health care research.
---
IVR Calling Services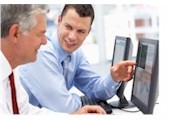 DSC is one of the leading providers of custom IVR hosting and IVR outsourcing services. Hosted IVR is a popular program with many organizations that do not have the telecommunications equipment and infrastructure to maintain their own calling applications.

DSC maintains an off site telecom and data center that is secured in a highly redundant environment. Using our experienced IVR development teams, DSC can develop and manage virtually any sized IVR campaign to meet your IVR outsourcing requirements.
---
IVR Call Phone Systems
PACER Digital Phone Systems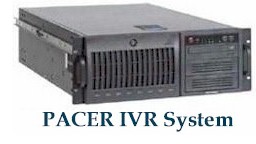 DSC provides IVR call phone systems for medium to large scale phone centers with the PACER phone system. Business phone systems and toll free answering systems (generally 800 numbers and their equivalent) are very popular for service and sales organizations, allowing customers and prospects to call your organization anywhere in the country.
The PACER interactive voice response phone system supports multiple digital T1's with capacity from 24 to 480 phone lines. These systems can be networked to provide call applications for virtually any sized call center or phone answering center. Using an 'Open IVR' network approach, IVR applications can be developed on separate servers that control the flow of information and the transfer of inbound calls.
WIZARD Analog Phone System
DSC offers a complete, affordable and expandable IVR call system called the WIZARD. Features include an easy to use IVR Software that leads the developer step by step through the creation of custom phone applications.

The 4 line IVR call system includes a setup program or comes optionally with a comprehensive IVR call software development toolkit.
Contact Database Systems Corp.
Contact Us Today to learn more about our custom IVR call phone systems and outsourcing services.