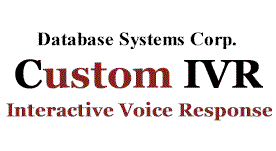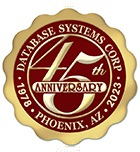 IVR Providers
Supplier Of IVR Systems And Services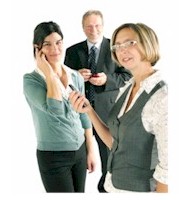 Database Systems Corp. (DSC) is a leading IVR supplier including IVR systems, software and outsourcing services.

In computer telephony, interactive voice response (IVR) is a computer phone system and software that allows a person, typically a telephone caller, to select an option from a voice menu and otherwise interface with a computer system. Generally an IVR system plays a pre-recorded voice prompt to which the individual presses a number on a telephone keypad to select the option, or speaks simple answers such as "yes", "no", or numbers in response to the voice prompts.

DSC provides complete turnkey IVR development services and interactive voice response program development. From simple to complex calling applications, DSC personnel can design, develop, test and implement your phone campaign quickly and have your phone program in place with a minimal amount of time.

Contact DSC to learn more about Database Systems Corp., as an IVR provider and CTI phone system supplier.


---
ADIR Money Transfer Corp. (La Curacao)
"La Curacao, through its technology division ADIR, is the first transmitter of money abroad to officially open in California in 2006, said Brian Yuen, Acting Commissioner of California Department of Financial Institutions. La Curacao will specialize in the transfer of funds to Mexico and Central America from California. Unique features of this service are financed transactions, automated IVR (interactive voice response) transfers and Visa ® pre-paid cards."

Database Systems Corp. provides IVR services to ADIR that facilitates the money transfer functions required by La Curacao. Consumers call our call center 800 number and initiate money transfers using our IVR phone systems.
---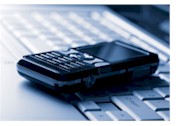 DSC is an IVR software supplier of our award winning API library of IVR (Interactive Voice Response) routines.

DSC IVR applications operate in a client/server fashion. The IVR script can run on the IVR phone system or on a different server that is processing other applications.

Thus your IVR application program now has complete access to all of the programs and data that your existing applications use. These IVR programs can actually perform call center functions such as dealer lookup, account information access and update, etc. and simply transfer the result information to the our phone system to be relayed to the caller.

DSC is likewise a leading IVR systems vendor and provides an award winning phone system which feature interactive voice response solutions for processing inbound phone calls. This IVR system (IVRS) incorporates a Windows Intel processor with telephony boards and software from Dialogic. When combined with our extensive IVR software, these phone systems can perform both inbound call distribution as well as outbound calling campaigns - concurrently.

The WIZARD IVR phone system is our entry level call center phone system that supports analog phone lines. If your calling center requires more lines, our PACER IVR system can be used in environments where digital phone line support is necessary.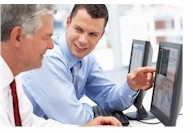 Database Systems Corp. (DSC) is a leading provider of interactive voice response (IVR) services and call answering systems. These IVR services include the development of custom IVR applications by our experienced programming staff. These applications can reside on your own phone answering system. In addition, we can provide your organization with IVR outsourcing services at our secure data center.

With IVR software developed by our company, we are ideally positioned to provide comprehensive and affordable IVR call answering services to any size organization. Our inhouse ivr service processes incoming calls using our award winning interactive voice response (IVR) software that answers calls without an operator.

DSC employs an experienced IVR programming and development staff that can deliver comprehensive IVR solutions quickly. As a service group, you can provide information to your clients at the touch of a phone keypad, 24 hours a day. From external database access to web integration including XML messaging, we can develop your informational phone applications in a short period of time.
Contact Database Systems Corp.
Contact Us Today to learn more about our custom interactive voice response software.



IVR Features
IVR Reports
IVR Simulation
IVR Software Manual
IVR Design



IVR Resources

IVR Vendors
IVR Suppliers
IVR Providers
IVR Companies





IVR Systems

IVR Systems
IVR Phones
IVR Platforms
IVR Equipment
IVR Solutions





IVR Services

IVR Service
Outsourced IVR
IVR Hosting
Hosted IVR
Answering Services





Environment

Windows IVR
Linux IVR
Dialogic IVR





IVR Info

IVR Definition
IVR Applications
IVR Information
Outbound IVRS
IVR Providers
IVR Surveys
IVR Call
IVR Hiring
IVR Orders
IVR Polls