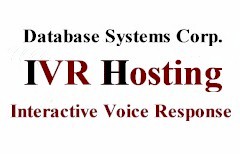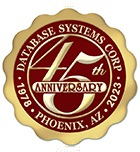 IVR Hosting Solutions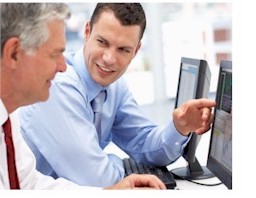 Database Systems Corp. (DSC) maintains a secure data center in Phoenix, Arizona, that is used for voice broadcasting and hosted IVR (Interactive Voice Response) services. These diverse applications are provided to a large number of clients.

Since 1978, DSC has provided data processing solutions to commercial and government organizations. DSC has become a leading provider of automated call processing solutions and interactive voice response outsource services.

Turnkey IVR hosting services include both outsourced phone answering services as well as the design of custom IVR applications by our experienced IVR programmers.

Database Systems Corp. has developed a comprehensive IVR software development solution for the creation of automatic phone answering service applications. Using this software, DSC can provide IVR hosting applications and services to virtually any size group or organization. Our IVR outsourcing program processes incoming calls using technology that answers calls without an operator.

Contact DSC to learn more about our IVR hosting services.


---
ConocoPhillips

"ConocoPhillips is an international, integrated energy company. It is the third-largest integrated energy company in the United States, based on market capitalization, oil and gas proved reserves and production; and the second-largest refiner in the United States. Worldwide, of nongovernment-controlled companies, ConocoPhillips has the sixth-largest total of proved reserves; and based on crude oil capacity, is the fifth-largest refiner." - www.conocophillips.com

ConocoPhillips selected DSC as one of its call center service providers, utilizing our advanced emergency notification center for its Houston headquarters. ConocoPhillips utilizes both our inbound IVR hosting services as well as our voice message broadcasting services to notify its employees in the event of an emergency in any of its oil drilling operations in Saudi Arabia.
---
Hosted IVR Applications
Database Systems Corp. provides a wide array of Interactive Voice Response applications for clients located in the U.S. and Canada. The following are some of these applications broken down into categories.


Business Management Services
Professional Phone Services
Testing and Interviewing

Customer Services By Phone
Personal Phone Services
Community Phone Services
Business Application Services
---
Contact DSC
Contact Us Today to learn more about our hosted IVR services and phone systems.



IVR Features
IVR Reports
IVR Simulation
IVR Software Manual
IVR Design



IVR Systems

IVR Systems
IVR Phones
IVR Platforms
IVR Equipment
IVR Solutions





IVR Services

IVR Services
Outsourced IVR
IVR Hosting
Hosted IVR
Answering Services





Environment

Windows IVR
Linux IVR
Dialogic IVR





IVR Info

IVR Definition
IVR Applications
IVR Information
Outbound IVRS
IVR Providers
IVR Surveys
IVR Call
IVR Hiring
IVR Orders
IVR Polls