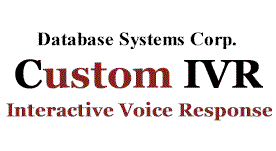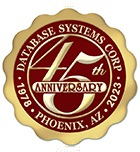 Outsourced IVR Services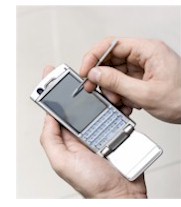 To save money and to expand call processing capacity, many organizations today are turning to outsourcing service agencies.

Database Systems Corp. (DSC) is a leading provider of automated call answering services and interactive voice response (IVR) phone systems. DSC IVR services include both outsourced call answering as well as the development of custom IVR applications. IVR applications can reside on IVR phone systems provided by DSC or DSC can manage this application using IVR outsourcing services using its secure call center.

With IVR software that was internally developed by DSC, IVR call answering services can be provided to any size group or organization. Our inhouse IVR service processes incoming calls using technology that answers calls without an operator.

DSC employs an experienced IVR programming staff that can deliver comprehensive IVR solutions quickly. Using this advanced technology, information can be provided to your callers at the touch of a phone keypad, 24 hours a day.

From web integration to external database access using voice XML messaging, DSC can develop comprehensive information applications in a short period of time.

Contact DSC to learn more about DSC's custom IVR outsourcing and development services.


---
National Small Business Alliance (NSBA)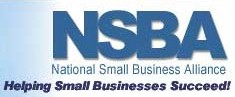 "The National Small Business Alliance was established by lifelong entrepreneurs who know first hand the challenges small business professionals face in today's fiercely competitive environment. To address these unique needs and requirements, NSBA has established relationships with major suppliers to provide the same discounts and privileges generally reserved for much larger organizations." - www.natlsba.com

NSBA utilizes our interactive voice response phone service to process incoming calls from registered clients. Their outsourced IVR application answers frequently asked questions (through touch phone menu responses) and prompts the caller for an account number if the caller needs to speak with a customer support member. The telephone survey call is then transferred to an agent.
---
Custom IVR Programming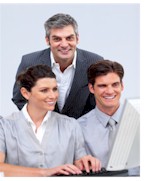 DSC offers comprehensive and custom IVR development and consulting services. From simple to complex phone applications, DSC personnel can design, develop, test and implement your phone campaign quickly and have your phone program in place with a minimal amount of time.

Our highly experienced development staff have designed and programmed hundreds of different interactive voice response applications such as telephone surveys. This professional group can analyse your phone needs and design it to meet your requirements. Our IVR application will answer your calls according to the rules dictated by your business.
Custom IVR Outsourcing
The following are just a few of the features and options available to DSC IVR service clients: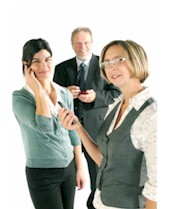 Complete IVR Outsourcing Services.
Your Own 800 Phone Number
Unlimited IVR Menu Selection By Caller
Simple To Complex Call Routing
Outside Phone Transferring Rules
Database Access and Update
Website and Server Data Access
Simple To Complex IVR Scripts
Text To Speech Converter
Call Recording and Retrieval Service
Professional Voice Prompts
Online Reporting
Much More....
Contact Database Systems Corp.
Contact Us Today to learn more about our custom IVR development and outsourcing services.



IVR Features
IVR Reports
IVR Simulation
IVR Software Manual
IVR Design



IVR Systems

IVR Systems
IVR Phones
IVR Platforms
IVR Equipment
IVR Solutions





IVR Services

IVR Services
Outsourced IVR
IVR Hosting
Hosted IVR
Answering Services





Environment

Windows IVR
Linux IVR
Dialogic IVR





IVR Info

IVR Definition
IVR Applications
IVR Information
Outbound IVRS
IVR Providers
IVR Surveys
IVR Hiring
IVR Polls