Custom 800 Number Services
IVR Outsourcing And Development Service
800 Phone Answering Services and Systems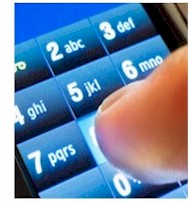 Database Systems Corp. is a leading provider of call management software and automated phone answering systems. DSC offers comprehensive automated phone answering services using its own data and call center.
800 phone numbers (and their equivalents) are very popular for service and sales organizations, allowing customers and prospects to call an organization from anywhere in the country at no charge. DSC has developed IVR (interactive voice response) programs and 800 number answering software for its PACER and WIZARD call center phone systems.
By responding to prompts provided by our IVR phone software, callers can now receive any information you choose to make available. Call centers in particular can become instantly more productive by letting the phone system gather caller information, verify caller identity and, if necessary, determine the best service representative to handle this request.
Contact DSC to learn more about our custom 800 number answering services and IVR development services.


---
Clarksdale Public Utilities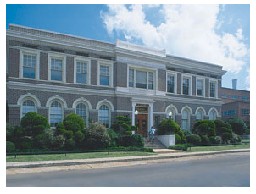 "Water and electricity inside the City of Clarksdale are provided by the non-profit Clarksdale Public Utilities. The local power company has two steam plants with a combined generation capacity of 63 megawatts. An interconnection with Entergy provides for the purchase of power in the event additional capacity is needed. Public power provides some of the lowest energy costs you can find. Water is provided by deep wells and four elevated tanks with a combined capacity of one million gallons." - www.clarksdale-ms.com

The Clarksdale Public Utilities acquired a WIZARD interactive voice response system from Database Systems Corp. to process requests for information from utility service customers using its own 800 phone service. This automated call answering system was developed by DSC to allow consumers to call the city of Clarksdale 800 number and obtain information such as power outages 24 hours a day, seven days a week.
---
800 Number Services And Features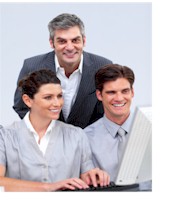 DSC offers comprehensive and custom IVR development and consulting services. From simple to complex phone applications, DSC personnel can design, develop, test and implement your 800 telephone number answering campaign quickly and have your phone program in place with a minimal amount of time.

Our highly experienced development staff have designed and programmed hundreds of different interactive voice response applications such as telephone surveys. This professional group can analyse your phone needs and design it to meet your requirements. Our IVR application will answer your calls according to the rules dictated by your business.
800 Number Service Outsourcing
The following are just a few of the features and options available to DSC interactive voice response service clients: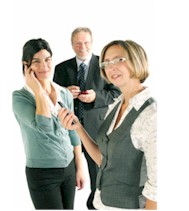 Complete IVR Outsourcing Services.
Your Own 800 Phone Number
Unlimited IVR Menu Selection By Caller
Simple To Complex Call Routing
Outside Phone Transferring Rules
Database Access and Update
Website and Server Data Access
Simple To Complex IVR Scripts
Text To Speech Converter
Call Recording and Retrieval Service
Professional Voice Prompts
Online Reporting
Much More....
Contact Database Systems Corp.
Contact Us Today to learn more about our custom answering services and development services.