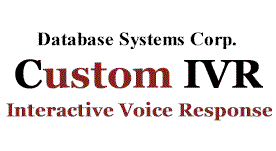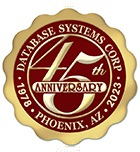 Turnkey IVR Solutions
Interactive Voice Response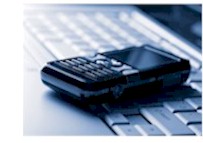 Since 1978, Database Systems Corp. (DSC) has been providing computer and software solutions for businesses and communities. DSC has designed and developed a series of call processing solutions including interactive voice response (IVR) products.
DSC products have been customized for individual companies and organizations to fulfill the unique requirements of each of our customers.
What Is A Turnkey IVR Solution?
A Turnkey solution is one that satisfies the unique requirements of each individual client. A Turnkey IVR is a computerized answering program that processes phone calls according to the specific guidelines of each organization that is being represented by the calling program.


Using the latest IVR design concepts, DSC provides custom call answering applications for its service clients as well as providing turnkey IVR phone systems. These systems reside in call centers or stand-alone departments requiring automated call processing and handling.

DSC manages a professional staff of engineers and customer support representatives who can develop simple to complex IVR phone solutions including IVR systems and outsourced IVR applications. These professionals can design, develop, and implement a phone application for your organization and have it in production within a minimum amount of time.

Contact DSC to learn more about our turnkey IVR solutions and call answering services.


---
Turnkey IVR Client

"OneSite is an on-demand property management system that streamlines site-based business processes such as screening, leasing, and resident management, and automates back-office accounting and portfolio management." - www.realpage.com

OneSite Property Management Systems utilize our turnkey IVR phone system and services to automatically process incoming phone calls from potential real estate leasing clients and renters when the propery manager is not available. This product is referred to as the Virtual Leasing Assistant. Our automated IVR phone secretary responds to each call and directs the caller to a voice mail or call center based upon the type of real estate question or service required.
---
Turnkey IVR Solutions
Database Systems Corp. provides a comprehensive set of turnkey IVR solutions. These include custom, turnkey IVR phone systems as well as turnkey hosted IVR outsourcing services. Because each business has its own guidelines and requirements for automated call answering, it is important that our IVR software and solutions tailor each client's application to meet their specific needs. The following describe in more detail these products from DSC.


---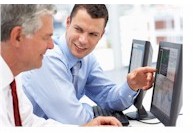 DSC maintains its own secure call center that provides phone answering services for our customers. Using DSC's award-winning PACER IVR phone systems and IVR software, DSC provides complete turnkey IVR solutions to virtually any size organization including businesses, communities and government organizations.

Our turnkey IVR hosting service processes incoming phone calls (usually 800 numbers or the equivalent) by presenting callers with a custom greeting and phone menu of items from which to choose. The IVR can process each caller's request automatically or the call can be routed to a representative of our clients.

DSC maintains two different IVR telephone systems, the WIZARD IVR analog phone and the PACER IVR digital phone system. These complete IVR systems are provided to customers who need to manage their own systems. PACER IVR phone systems are also used exclusively at our data center for handling outsourcing call applications.

The WIZARD IVR phone system supports 4 to 48 analog phone lines, whereas the PACER system can support from 24 to 480 digital phone lines. The PACER IVR systems can be networked to provide a far greater number of digital line support.
Contact Database Systems Corp.
Contact Us Today to learn more about our turnkey interactive voice response services and phone applications.



IVR Features
IVR Reports
IVR Simulation
IVR Software Manual
IVR Design



IVR Systems

IVR Systems
IVR Phones
IVR Platforms
IVR Equipment
IVR Solutions





IVR Services

IVR Services
Outsourced IVR
IVR Hosting
Hosted IVR
Answering Services





Environment

Windows IVR
Linux IVR
Dialogic IVR





IVR Info

IVR Definition
IVR Applications
IVR Information
Outbound IVRS
IVR Providers
IVR Surveys
IVR Hiring
IVR Polls