Telephone Surveys
Interactive Voice Response Phone Surveys
Custom IVR Telephone Surveys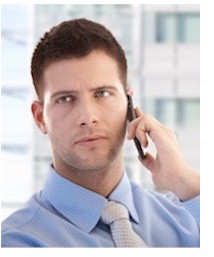 Automated telephone surveys are providing organizations with instant feedback on the products and services. This cost effective survey can prompt callers for responses to defined questions (such as rating a product or service) or can obtain free form input through a recorded response.

Database Systems Corp. (DSC) is a leader in providing custom IVR (Interactive Voice Response) solutions. DSC can design and develop your telephone survey quickly and in a cost effective manner.

DSC provides simple to complex IVR survey applications using internally developed IVR software. Inbound phone surveys can be processed using this application. Outbound phone surveys can likewise be initiated by sending phone survey calls to respondents.

Our outbound IVR phone systems contact survey prospects and play an introductory message. The potential phone survey respondent is given several options to select from using an IVR prompting system. One of the options is to take this survey. Others may include the option to leave a voice message or talk with one of your representatives. Finally the respondent is given an option to simply decline to participate in the phone survey.

The telephone survey can be programmed to accept phone keypad responses or can simply record each question response for later transcription and analysis.

Contact Us Today to learn more about telephone survey technology and outsourcing services provided by Database Systems Corp.
Telephone Survey Features
Our automated IVR telephone survey application can be customized to meet the complex requirements of virtually any organization. DSC's professional staff can develop your telephone surveys in a timely and economic fashion.

If you wish to create your own surveys, DSC provides all of the training and tools required to accomplish this task. The following are just a few of the features of our phone survey software and systems.
Unlimited Phone Menu Branching
Unlimited Phone Survey Questions & Responses
Unlimited Recorded Digit Responses
Unlimited Recorded Voice Responses
Randomized Questioning
Complex Response Analysis and Branching
Customized Summary Reports
Interview Question Time-out Feature
Text To Speech Data Question Insertion
Transfer Respondent To a Live Interviewer
---
Honda Corporation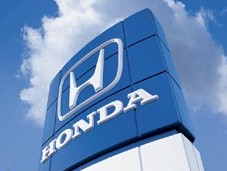 "Honda began as a small motorcycle manufacturer and is now a business that sells nearly 11 million products worldwide, including automobiles, motorcycles and power products. We have seen record-setting sales in the last three years, but still manage to retain the qualities of a small company. Qualities that we believe in. Unlike other global businesses that see size as the key to survival, Honda embraces the ideal that even as Honda operations expand around the globe, we want to maintain the qualities of a small company that is close to its customers." - www.honda.com

Honda Corporation uses our telephone survey phone systems and service to process calls from its employees who are unable to report to work. A full script allows the employees to answer call survey questions relating to missed work schedules. Reports are provided to management in a timely fashion.
---
Professional Voice Services

DSC also provides professional voice over services that can be used with telephone surveys. To achieve the best results with your inbound call answering programs, consider using these voice recording professional services. DSC has contracted with many professional voice talents that you can sample by contacting DSC.

These services can be provided to you at affordable prices and can add a finishing touch on your calling campaigns. The voice recordings can be produced in a minimal amount of time at professional recording studios.


Contact Database Systems Corp.
Contact Us Today to learn more about our phone survey equipment.



IVR Features
IVR Reports
IVR Simulation
IVR Software Manual
IVR Design



IVR Systems

IVR Systems
IVR Phones
IVR Platforms
IVR Equipment
IVR Solutions





IVR Services

IVR Services
Outsourced IVR
IVR Hosting
Hosted IVR
Answering Services





Environment

Windows IVR
Linux IVR
Dialogic IVR





IVR Info

IVR Definition
IVR Applications
IVR Information
Outbound IVRS
IVR Providers
IVR Surveys
IVR Hiring
IVR Polls