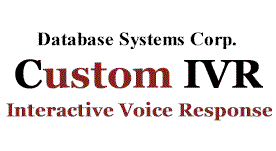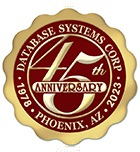 Phone Menus
Custom Phone Menu Design and Development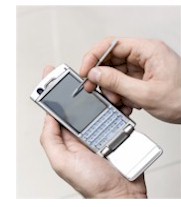 IVR menus present options to callers to either access information or to perform transactions over the phone. A properly designed IVR menu can make the difference between a successful interaction between a caller and your phone system or a frustrating experience on the part of the caller.

Database Systems Corp. (DSC) is a proven leader in providing IVR technology products and services and has been in business since 1978. Interactive voice response (IVR) menu design is key to implementing phone applications that satisfy both the caller's needs as well as the objectives established by the IVR provider.

DSC offers complete inbound and outbound call handling phone systems and offers a complete array of IVR outsourcing services. Whether your application is simple or complex, DSC can develop your phone campaign quickly and have your application in production within days.

Our experienced staff of IVR developers can analyse your specific phone application and custom design it to your specifications using our IVR software. Our automated call answering phone systems and services can answer your calls according to your business model.

For a listing of some of the turnkey IVR phone applications designed and created by our development staff, please visit our IVR applications webpage.

Contact DSC to learn more about our IVR phone menu design software and outsourcing services..


---
Public Service of New Hampshire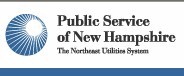 "Public Service of New Hampshire (PSNH) is the Granite State's largest electric utility, serving more than 475,000 homes and businesses throughout the state. Our personnel includes more than 1,200 employees who work and live in New Hampshire, contributing in many ways to the communities where they reside." - www.psnh.com

DSC provides interactive voice response technology and phone answering services to PSNH customers who call their 800 number. This service provides business and residential customer information on utility plans. By presenting callers with phone menus, DSC's call answering service also provides the customer with the ability to speak directly with a customer service representative.
---
IVR Phone Menu Development Phases
Database Systems Corp. applies the systems approach to the design and development of IVR applications. IVR phone menu applications can be developed for purchased systems or for outsourcing IVR clients. DSC developers apply IVR best practices when designing interactive voice response phone menus and applications. Here are the basic steps performed by our experienced management and development team:
Contact Database Systems Corp.
Contact Us Today to learn more about our custom IVR phone menus options and development services.



IVR Features
IVR Reports
IVR Simulation
IVR Software Manual
IVR Design



IVR Systems

IVR Systems
IVR Phones
IVR Platforms
IVR Equipment
IVR Solutions





IVR Services

IVR Services
Outsourced IVR
IVR Hosting
Hosted IVR
Answering Services





Environment

Windows IVR
Linux IVR
Dialogic IVR





IVR Info

IVR Definition
IVR Applications
IVR Information
Outbound IVRS
IVR Providers
IVR Surveys
IVR Hiring
IVR Polls