IVRS Technology
Interactive Voice Response Systems
IVRS Technology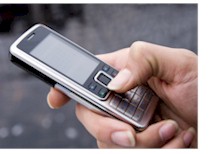 Interactive voice response technology includes call answering phone systems and the software required to manage and operate these systems. Interactive voice response applications address the specific needs and requirements of IVR clients and users.

Database Systems Corp. (DSC) IVR technology has been helping organizations streamline their call processing functions for decades. DSC provides both automatic call answering services as well as outbound dialing campaigns for businesses and government agencies throughout the USA and Canada.

DSC IVR technology includes a modern Windows IVR PC with Dialogic IVR software library routines and computer telephony boards. This state-of-the-art phone technology is combined with our extensive computer telephony software to perform both inbound call distribution as well as outbound calling campaigns.

Besides offering these full featured IVRS (IVR systems) and software solutions, DSC provides IVR outsourcing services at our multiple call centers.

Contact DSC to learn more about these interactive voice response solutions.


---
Local Union 597 Chicago Pipe Fitters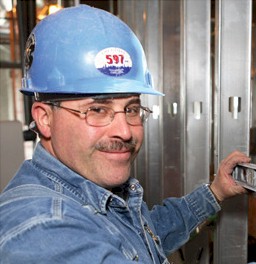 "With millions spent on training every year at LU 597ís state-of-the-art training facility, there are no better-trained piping professionals in the industry. Local 597 members have completed, or are enrolled in, a four year apprenticeship program with over 2000 hours of on-the-job and classroom training per year. Our 6000 member work force allows contractors to grow their businesses, without a huge personal investment in skilled workers. Local 597 pipefitters, welders and HVAC service technicians continually upgrade their skills, earning certifications that ensure their professionalism." - www.pf597.org

Local Union 597 selected DSC to provide an interactive voice response system to automatically provide its members with work status information. Union members call into this system to obtain work related information such as where within the work list the individual appears.
---
IVRS Technology
IVRS technology from Database Systems Corp. has been developed by a professional staff of engineers and developers with years of experience in creating phone applications for many different industries and organizations. This technology includes automatic call answering phone systems, call processing software and complete call handling data centers used to process customer calls. The following provides more detailed information about this technology.
IVRS Systems Technology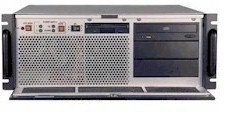 DSC offers complete turnkey IVR interactive voice response phone equipment. Features include our easy to use IVR software that leads you step by step through the development of your own custom phone applications.

Our WIZARD entry level IVRS (IVR systems) support 4 - 48 analog lines and include our simple setup program or comes optionally with our IVR software development library.

If your call volume requires more phone lines, our digital PACER IVR platform supports hundreds to thousands of phone lines.
IVRS Hosting Technology
Besides offering interactive voice response software and interactive voice response systems, DSC provides its clients with IVR hosting services. If your calling campaign has peak spikes in call volumes, it may be cost effective for your organization to outsource these calls rather than maintaining a large phone system and resources necessary to handle this peak volume.

Likewise, if you need to implement a new inbound call campaign quickly, outsourcing at our IVR call center might be the most expediant way of implementing this campaign.

The following are just a few of the services and options provided to our hosted IVR clients: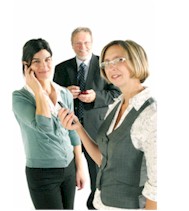 Your Own 800 Number
Unlimited Menu Selection By Caller
Simple To Complex Call Routing
Outside Phone Transferring Rules
Database Access and Update
Website and Server Data Access
Text To Speech Converter
Call Recording and Retrieval Service
Professional Voice Prompts
Online Reporting
Much More....
IVRS Software Technology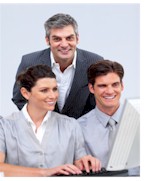 IVR software from DSC includes IVR development tools for creating interactive voice response solutions quickly and efficiently. The IVR program provided with each system guides you through the definition of these applications and your phone answering campaigns can be operational quickly.

Phone applications such as IVR surveys can now be created and maintained in a simple and visual manner.

Software created for our IVR systems is portable and can be transferred to any other WIZARD or PACER phone system. Thus the investment in your phone application is not lost as your organization grows from a small analog IVR phone system to the larger digital PACER series. Flexibility and growth - keys to business success. To see a sample of our IVR software library routines, please view our IVR software manual.
---
Contact Database Systems Corp.
Contact Us Today to learn more about our custom interactive voice response solutions and technology which include IVR phone systems, software and outsourcing services.