IVRS Software
Interactive Voice Response Systems
IVRS Software Solutions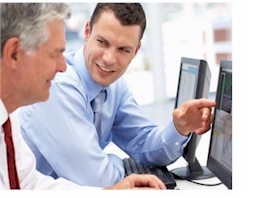 Database Systems Corp. (DSC) provides custom IVRS (interactive voice response system) software for both commercial businesses as well as community and government organizations. IVR software manages incoming phone calls and is used to develop a wide variety of call applications. DSC application developers use the latest IVR design concepts when creating these custom IVR phone applications.

DSC phone software provides information back to the caller in the form of recorded messages or converts digitally stored data using text to speech programs. The IVRS can transfer the caller to a "live" agent or route the call to an outside phone number or extension.

Interactive voice response technology automates the interaction of telephone callers with a phone system. DSC IVR systems use voice recorded prompts and menus to present information to callers. Keypad (DTMF signal) entries are gathered from the caller to collect information and to provide navigation through simple to complex IVR menu structures.

Contact DSC to learn more about our custom IVRS software and phone systems.


---
Customer Profile - Go To Traffic School

"Go To Traffic School is the Internet's most popular online traffic school course. We have online traffic school programs for ticket dismissal, insurance reduction, safe driver points, and fleet driver safety programs.

This program is best suited for those who have received a traffic ticket and would like to take traffic school online so that the traffic ticket does not appear on their record, those who would like to lower their insurance premiums, and those who need to take a driver safety course for their work. ." - www.gototrafficschool.com

GoToTrafficSchool.com utilizes our digital IVR system and IVRS software to provide automated phone testing to their students. Student enrollees can complete their driving school tests online or over the phone.
---
Custom IVRS Features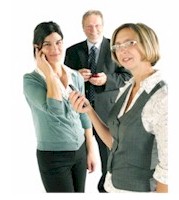 Client/Server Architecture
C or C++ library
Visual Basic interface
Play Message and Prompt
Interactive Voice Response Phone Key Input
Play Music On Hold
Call Outside Line and Transfer Call
Call Outside Line and Prompt for Input
Connect Caller to Outside party
Record Caller Message and Store
Extensive IVR software library of routines
Database Access and Update
Text To Speech Software (TTS)
Mix Messages and Text
Programming Wizard for Fast Development
DNIS Controlled
Multiple IVR Scripts
User Navigation and Selection
IVR Voice Mail
Route Caller to Selected IVR Agent Groups
Response Logging and Reports
Contact Database Systems Corp.
Contact Us Today to learn more about our custom interactive voice response applications.



IVR Features
IVR Reports
IVR Simulation
IVR Software Manual
IVR Design



IVR Systems

IVRS Systems
IVR Platforms
IVRS Equipment
IVRS Solutions
IVR Components





IVR Services

IVRS Services
Outsourced IVRS
IVRS Hosting
Hosted IVRS
IVRS Software
Answering Services





Environment

Windows IVR
Linux IVR
Dialogic IVR





IVR Info

Define IVRS
IVRS Applications
IVRS Technology
Outbound IVRS
IVRS Providers
Telephone Surveys